Helps you display Announcements in a slider at a top of the header easily.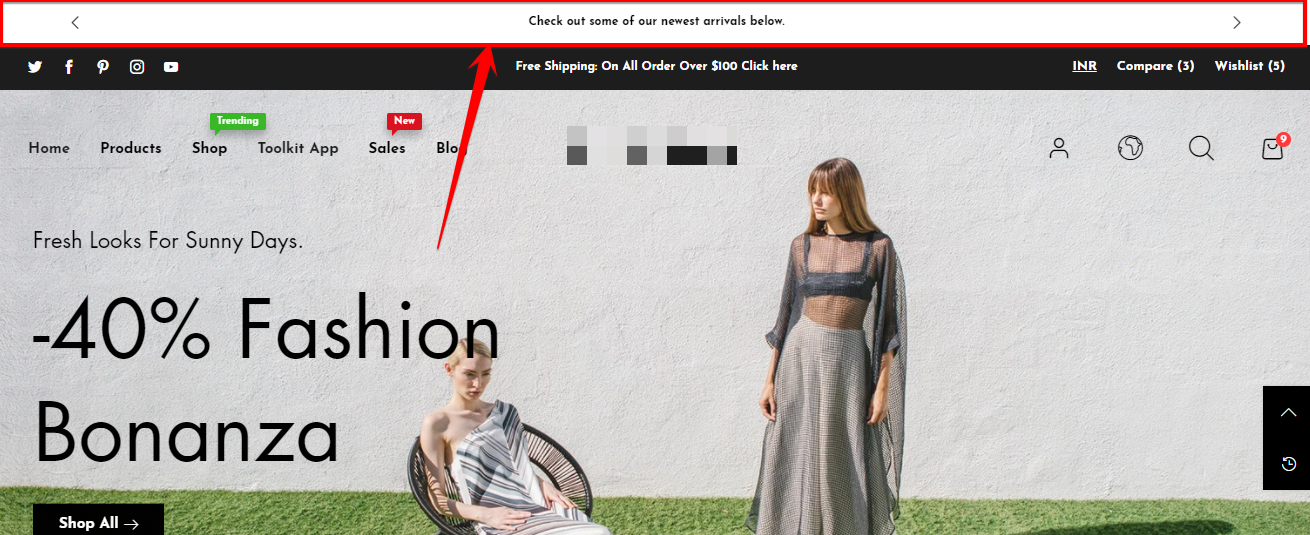 1. Open the existing section
From your Shopify admin, go to Online Store > Themes.
Find the theme that you want to edit and click Customize.
Click the Announcement bar section.
The announcement bar is built based on the announcement item types.
Use the syntax [bold]bold_text[/bold] to display the text in the bold style, [money] to show the money. The money value is typed in the below field.
Add the money value, for example, 100, 200, 300. Do not use the currency, our theme will be got automatically GeoIP currency.
URL:
Paste or Pick a link you want to use in the Announcement