Cheryl will automatically create a multi-column "mega-menu" dropdown for your navigation wherever your navigation includes three levels of links.
Each third level of navigation will get split into its own column of links. For example, the layout above was created by the menu below: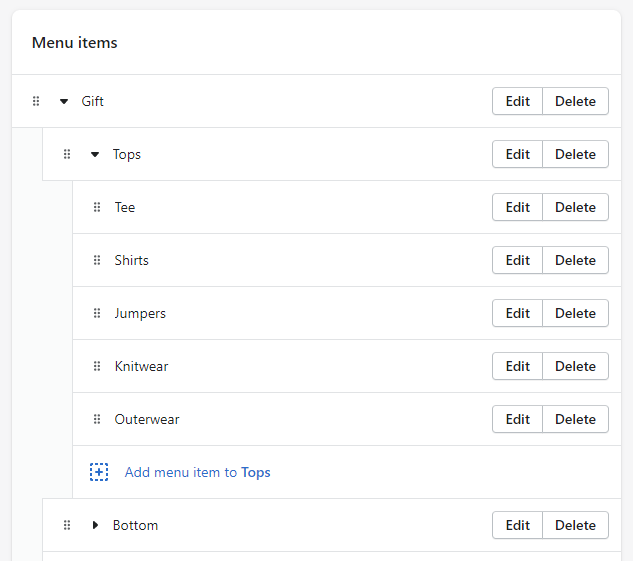 To add mega menu items such as promotions or extra links, just type the name of the menu item that contains the mega menu. Please note that the name entered in the Menu item must match the name of one of the first-level menu items. Here's an example in which the mega-menu is contained within the Shop item.